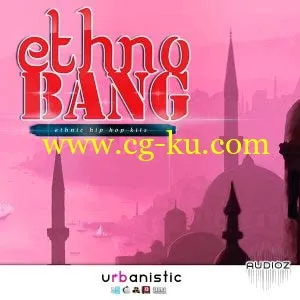 AUDIOSTRiKE 10/09/2015 | 777 MB
'Ethno Bang' from Urbanistic brings you five blazin' hot Ethnic Hip Hop Construction Kits, taking inspiration from legendary producer, S. Storch. This great pack contains everything that you need to create your next hit.
'Ethno Bang' provides you with a selection of Ethnic melodies played on various instruments of the orient all with an Urban vibe.
You can use these Construction Kits to build full arrangements, or as isolated elements to spice up existing productions.
Detailed Contents:
• 5 Construction Kits
• 1.06 GB sound material
• Over 150 loops per format
Available Formats:
• ACID WAV
• AIFF/Apple Loops
• MIDI
• Reason ReFill
AUDIOSTRiKE 2015/10/9 |777 MB
民族爆炸从 Urbanistic 为您带来五燃烧热民族髋关节合工程成套,从传奇制片人,美国斯托奇以灵感。这大包包含一切,你需要创建你的下一个打击。
'民族浜' 提供你选择的民族旋律的所有与城市的氛围东方的各种乐器演奏。
您可以使用这些工程成套打造全面安排,或作为独立的要素香料了现有生产。
详细的内容:
• 5 工程成套
• 1.06 GB 声材料
• 在 150 循环每一种格式
可用的格式:
• 酸 WAV
• AIFF/苹果循环
MIDI •
• 原因重填