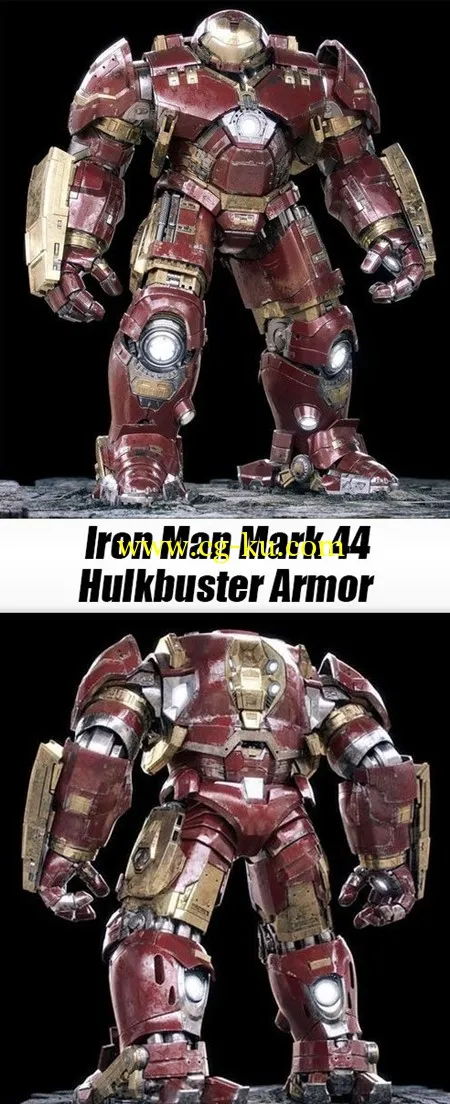 CGTrader 3D MODELS Iron Man Mark 44 Hulkbuster Armor
max | fbx | obj | 3D models | 234 MB
This is a fan-made 3d model of the Iron Man Mk. 44 Veronica armor (a.k.a. the Hulkbuster) as seen in the movie 'Avengers: Age of Ultron".
Features
– 600,000 base polygons (2.4 million when turbosmoothed)
– Fully-textured with Vray materials
– Fully-rigged with the 3ds Max CAT system.
– Includes an HDRI lightprobe.
CGTrader 3D 模型铁人马克 44 Hulkbuster 装甲
最大 |fbx |obj |3D 模型 |234 MB
这是电影中看到的风扇做的 3d 模型的铁男人可 44 维罗妮卡盔甲 (又称 Hulkbuster) ' 复仇者 ︰ Ultron 年龄"。
功能
— — 600,000 基地多边形 (240 万时 turbosmoothed)
— — 充分-纹理与 Vray 的材料
— — 充分操纵与 3ds Max CAT 系统。
— — 包括 HDRI lightprobe。