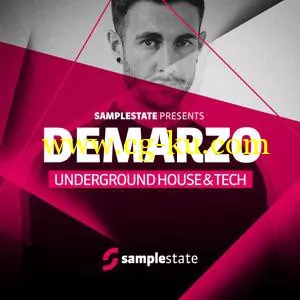 Samplestate Demarzo Underground House and Tech MULTiFORMAT | 699 Mb
Samplestate is very proud to present its latest pack from the internationally acclaimed producer Demarzo. Demarzo has applied his meticulously crafted sounds and attention to detail to the superbly made sample pack. His perfectionism and shrewd sense of rhythm shine through in all aspects of this product. Capturing the essence of the signature Damarzo sound and expanding upon it to provide countless sources of inspiration for your next productions.
His catalogue reads like a list of the undergrounds best labels, with massive releases on Hot Creations, Material, Noir, Defitnitive, Definition, 303 Lovers, This IS Recordings, Warung Records, and many more. Overall, Demarzo passion to provide meticulously crafted dance music shines through into this pack. Check our the demo for an idea of what this amazing product has in store.
Details:
24 Bit Quality
213 Drum Loops
148 Music Loops
40 Bass Loops
13 Background Loops
30 FX Loops
50 Synth Loops
16 Vocal Loops
43 Bass Hits
308 Drum Hits
43 FX Hits
73 Patches for NNXT, Kontakt, Halion, Exs24 & Sfz
Samplestate Demarzo 地下房子和科技繁多 |699 mb
Samplestate 是非常自豪地从国际知名制片人 Demarzo 目前其最新的包。Demarzo适用高档制造了的样品包他精心制作的声音和对细节的关注。他的完美主义和精明的韵律感闪耀通过本产品的各个方面。捕获的本质签名 Damarzo 声音和扩大它提供无数的你的下一个作品的灵感来源。
他目录读起来就像地铁最好的标签,与热创作、 材料、 黑色、 Defitnitive、 定义、303 恋人,这是录音,瓦伦记录,和更多的会释放出大量的列表。总体来看,Demarzo 激情提供精心制作的舞蹈音乐照耀到此包。检查我们演示的这个神奇的产品在商店有什么想法。
详细信息︰
24 位质量
循环 213 鼓
148 音乐循环
40 低音循环
13 背景循环
30 FX 循环
50 synth 循环
16 声乐循环
43 的低音命中
308 鼓打
43 FX 命中
NNXT、 开播、 Halion、 Exs24 及 Sfz 73 修补程序