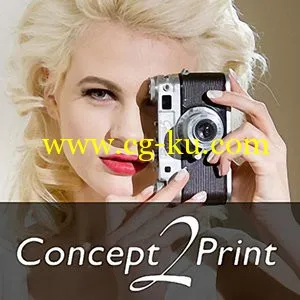 密码: xm2t
In early 2014 Damien Lovegrove presented a 3 hour long photography, lighting, editing and printing seminar to a packed audience in Exeter, England. The recorded footage is now available to purchase below as a fast-paced 80 minute presentation in high-definition, this video is an invaluable insight into how Damien works from lighting and capturing his portraits to selecting and editing them using Adobe Lightroom. Damien also discusses and demonstrates his portfolio printing process using a few of his chosen favourites to show the entire photographic process from Concept To Print.
This video will show you how Damien lights portraits using continuous spotlights and a few unusual light modifiers (even in compact spaces). Learn how Damien captures classic beauty portraits with an emotional connection, plus how he selects and edits his photographs using Adobe Lightroom.
Included with every purchase is a bonus 19 minute presentation where Damien deconstructs the portraits he took for his book Chloe-Jasmine Whichello. Here you'll learn more repertoire-improving lighting, composition and posing tips.
http://lovegroveshop.com/product/concept-to-print/