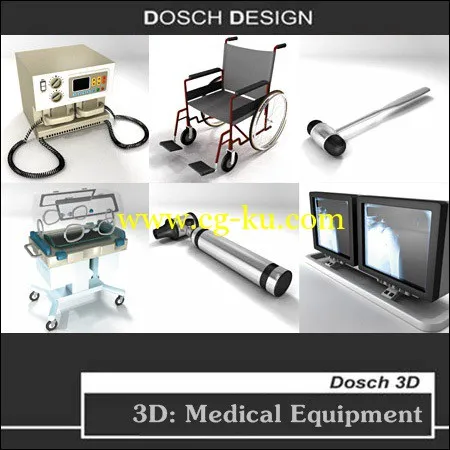 Dosch Design _ 3D : Medical Equipment
max | 3D models | 449 MB
The product DOSCH 3D: Medical Equipment contains 90 very detailed and fully textured 3D-models of equipment & objects relevant in doctor offices, hospitals and in various care & rehab facilities.
Use these 3D-models for medical visualization, illustrations, teaching and training publications, simulations, and for animations in the diagnostic and treatment field.
The completely textured 3D-models are provided in multiple file formats: 3DS, 3dsmax (version 4 and above), Lightwave (version 6 and above), Maya (version 4 and above), OBJ, VRML and Cinema 4D (version 7 and above).