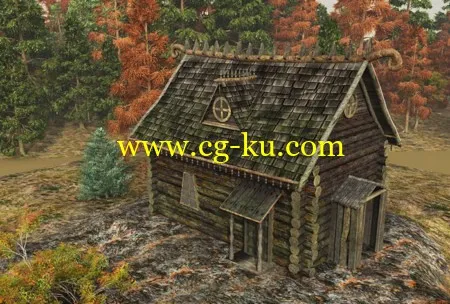 这是一部vue的建模教程,我们通过vue内部的基础多边形建在一个狼人房子的模型,然后再在uve的环境中进行纹理的制作,接下来完成这个完整的创景。
vb12(特殊组-翻译)
Geekatplay Studio - Modeling for Vue
English | .MP4 | Audio: aac, 44100 Hz, stereo | Video: h264, yuv420p, 1920x1024, 15.00 fps(r) | 3.44 GB
Genre: E-learning
From begining to the end creating model for Vue application. In this set of tutorials we will create a Werewolf house model in Hexagon using many different types of techniques. We will create a Vue friendly model. After, we will texture this model in Vue using environment driven, image based, and procedural textures. We will also create a full scene with this model .
Tutorial highlights
Concept, Modeling, Texturing, Importing and Render.
Using Hexagon as modeling example.
Texturing with in Vue.
Envirement controled materials
More Info