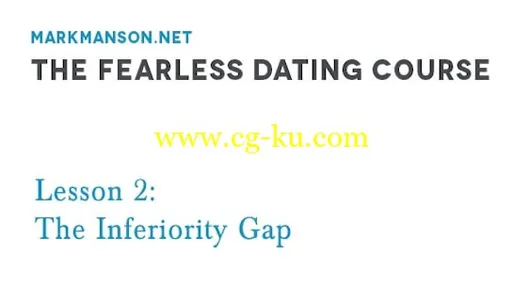 Mark Manson - The Fearless Dating Course
Flash Video | AVC, ~366 kb/s | 544x304 | Duration: 4 hours | English: AAC, 44.1 KHz (1 ch)Audio CDs in MP3 / English: MP3, 70 kb/s (1 ch) | Duration: 01:34:53
6 PDF Guides
Size: 1.12 GB | Genre: Dating, Relationships, Sex
The Fearless Dating Course was released in October 2013 by Mark Manson as an evolution to some of his previous courses. To create this course Mark combined, revised and expanded two of his previous courses: The Approach Women Program and The Sexual Confidence Program. The goal of this program is to develop a natural fearlessness in dating where it comes to the main subjects of fear that men have - approaching and starting a conversation with a woman, and becoming sexual with a woman.
The Fearless Dating Course
Lesson 1 - Introduction
Lesson 2 - The Inferiority Gap
Lesson 3 - Vulnerability
Lesson 4 - Beliefs About Women and Sex
Lesson 5 - Take Care of Yourself First
Lesson 6 - Basic Preparations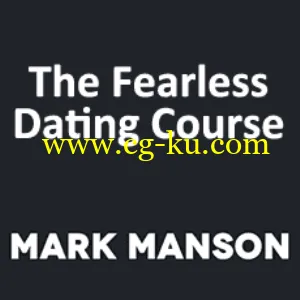 The Approach Module
Lesson 01 - Understanding Anxiety
Lesson 02 - Defense Mechanisms
Lesson 03 - Everybody is Your Friend
Lesson 04 - What Time is It?
Lesson 05 - Directions
Lesson 06 - Demographics
Lesson 07 - Talk to Women
Lesson 08 - Curiosity
Lesson 09 - Direct Approach
Lesson 10 - Get a Phone Number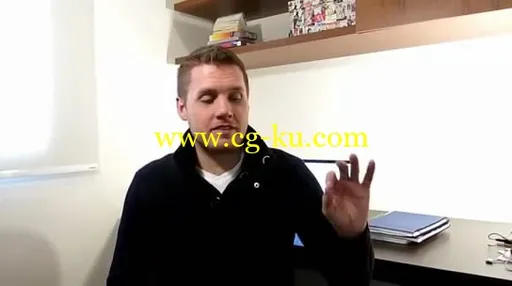 The Sexuality Module
Lesson 01 - Understanding Shame
Lesson 02 - Eye Contact
Lesson 03 - The Creep Stare
Lesson 04 - Happiness as our Metric
Lesson 05 - Asserting Yourself
Lesson 06 - Pushing the Limits
Lesson 07 - Talk to Women
Lesson 08 - Leading
Lesson 09 - Touching
Lesson 10 - Kissing
Lesson 11 - Sex Itself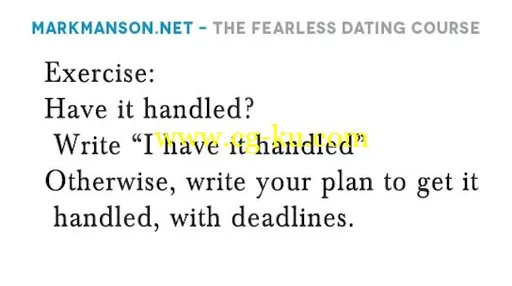 Bonuses
Bonus #1: The Zurich Seminar
Bonus #2: Online Dating Strategies
Bonus #3: Take Action Today (PDF)
Bonus #4: Transform Your Fear