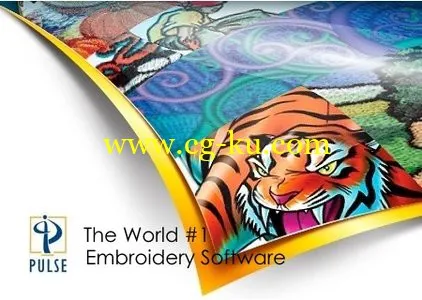 Tajima DG/ML by Pulse 14.1 | 454.9 mb
Pulse Microsystems, a the premier creator of software technology in the apparel decoration industry, have announced a new version Tajima DG/ML by Pulse 14, is the perfect embroidery software solution for your business. With advanced lettering features, special stitch effects, and sophisticated embroidery creation from vectors, Tajima DG/ML by Pulse has all the tools you need to create beautiful embroidery.
Take your embroidery designs anywhere with Tajima DG15 by Pulse! All of the industry leading features and functionality you need to succeed are now accessible from your mobile device, changing the way you operate your business. Create, monitor and browse your designs from multiple devices through the all new PulseCloud service and Dropbox integration. Whether you design from a desktop computer or use the Variable Data WebApp on your tablet to create multiple designs with ease, you'll always be able to access your DG15 designs with the swipe of a finger.
Additional features that build upon our industry leading Vector Based Embroidery engine have created exciting new design possibilities with a variety of effects and hyper-detailed editing capabilities. Take advantage of DG15's new Fill and Slice options, giving you more flexibility to perfect your vision. DG15 is optimized with touch-screen support and superior anchor point, monogram and sequin functionality.
Make the seamless transition to Tajima DG15 by Pulse and capitalize on the innovative new digitizing tools and features, all implemented to speed up your design process and increase design quality.
More info:
http://www.tajima.com/product/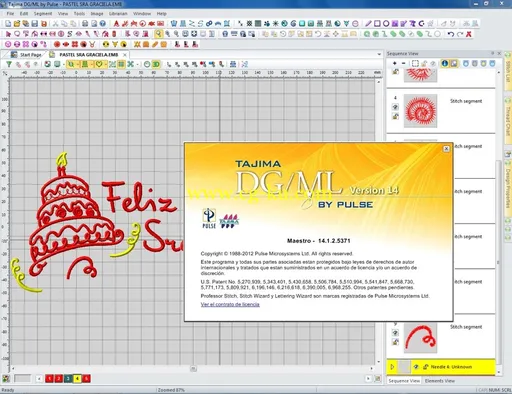 About Pulse
Pulse Microsystems is the premier creator of software technology in the apparel decoration industry. With a variety of applications for both embroidery and digital print available on nearly every platform, our industry leading software and technologies have set the standard for the creation of apparel decoration for over 30 years.
Led by founders Brian Goldberg and Tas Tsonis, Pulse continues to create innovative software applications for a wide array of apparel decoration needs, including: embroidery, digital print, laser, rhinestone, and more. Pulse also offers customizable software solutions for automation and the integration of order handling, file transmission and production systems for medium to large apparel decoration companies.
Name:
Tajima DG/ML by Pulse
Version:
14.1.2.5371
Home:
http://pulsemicro.com/
Interface:
english
OS:
Windows XP / Vista / Seven / 8
Size:
454.9 mb
Download iiiup
http://www.iiiup.com/3qs/maTDgMPu140.rar