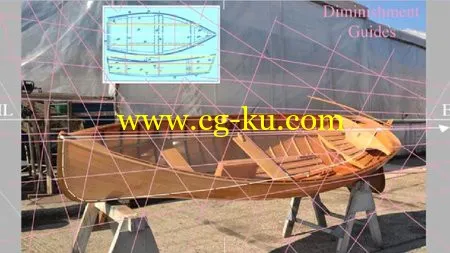 New Masters Academy - As Perspective 1-16 by Erik Olson
MP4 | Audio: aac, 48000 Hz, stereo | Video: h264, yuv420p, 1920x1080, 23.98 fps | 15.4GB
Genre: eLearning
Steve Huston is an internationally renowned painter and draftsman. Huston was born and raised in Alaska. He studied at Pasadena's Art Center College of Design, while working construction each summer to pay his tuition. Even before graduating with his BFA, Huston began illustrating, for such clients as Caesar's Palace, MGM, Paramount Pictures and Universal Studios among others.
After nearly a decade of doing commercial work, Huston decided a change was in order. He began teaching life drawing and painting, composition and anatomy; first at his alma mater, then at the Disney, Warner Brothers, and Dreamworks Studios. This allowed him the privilege of passing on the knowledge he had been given, while further honing his craft and seeking out new influences for the career he now envisioned.
Such influences came to include Titian and Rembrandt, the early American Tonalists, the homespun character of the WPA art projects, and the heroic and graphic power of the American Comic Book form.
1995 began his career as a fine artist, winning top prizes at the California Art Club Gold Medal Show that year and the following. A string of gallery shows has followed, first in Los Angeles and then in New York and elsewhere. Huston continues exhibiting his work widely.