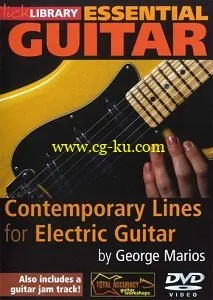 Team BX8 | 2010 July 27 | 3.49 GB
In this DVD, George Marios goes from fundamental elements of music such as phrasing and timing, to showcasing many intervallic lines involving hybrid picking, sweeping and hammer ons and pull offs. In addition, the DVD features George Marios performing a selection of the tunes from his album.
Every example is explained step by step, so that players of all abilities can get the most out of the video. A guitar jam track which is also included for you to play along with.
George Marios started playing the guitar at the age of 15 in his native Greece, and has now become part of an exciting new breed of guitarists of his generation with his refreshing style, tone and technique.