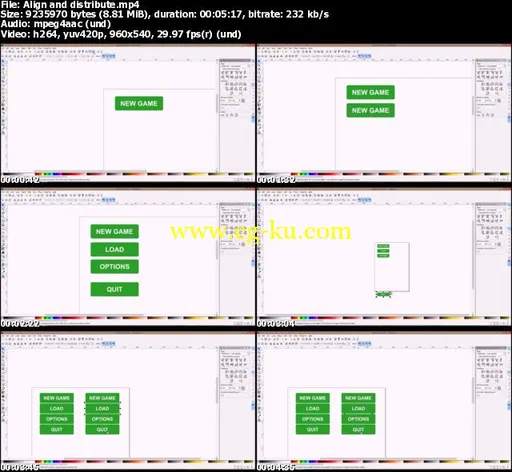 Create original vector game art with Inkscape for free!
Duration: 5h | Video: AVC (.MP4) 1280x720 30fps | Audio: AAC 44.1KHz 2ch | 450 MB
Genre: eLearning | Language: English
Learn vector graphics today, and create your unique vector 2D game assets! Animations, platforms, characters and more!
If you have a good game idea, and you want to create your own custom graphics, this course is for you!
You will learn Inkscape, a free design program, and create all the game art you need to create a 2d mobile game! And why stop there?
As Inkscape is a vector graphics program, your game assets will be scalable and higly versatile.
Create them once and use them on any device
and any resolution! From Android and iPhones to desktop computers.