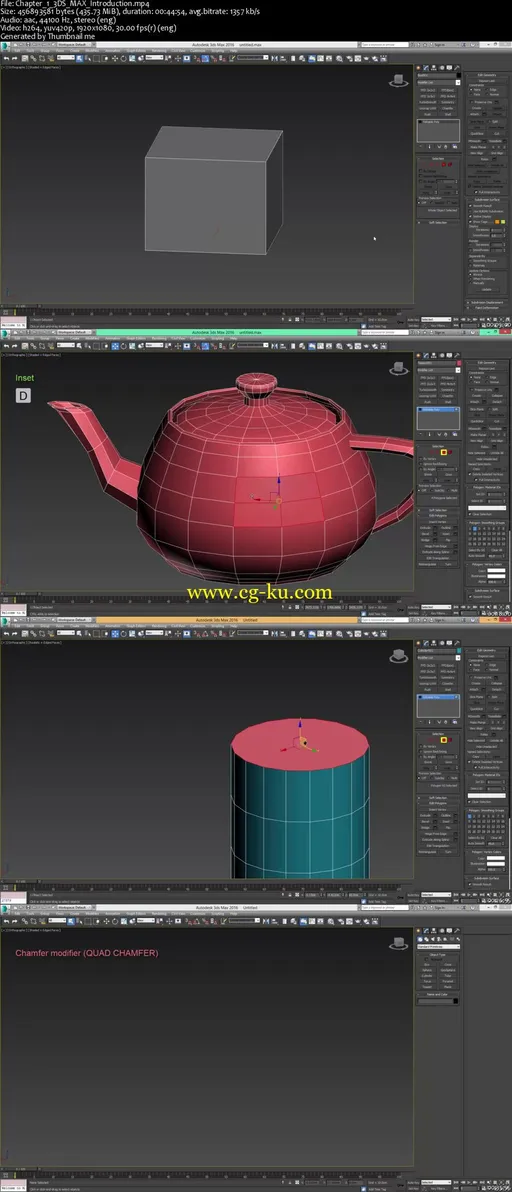 Title: Gumroad - Ultimate Weapon Tutorial - Complete Edition by Tim Bergholz
17h 33m | aac, 44100 Hz, stereo | h264, yuv420p, 1920x1080, 30fps | 10.51 GB
Genre: eLearning | Language: English
Don't miss a thing with the Complete Edition of the Ultimate Weapon Tutorial. We'll be shedding light on every possible aspect in creating high quality game-art. Understand 3Ds Max with the Basics & Beyond Chapter and learn how to efficiently model and unwrap in the following hours featuring the AKM. Create textures as close to photo realism as possible with Substance Painter and make the portfolio shine by creating renders with Marmoset Toolbag 2. At the end we are going to post process those renders in Photoshop to get that extra edge out of it. This complete pack has it all.
The following tutorials are included:
3Ds Max 2016 - Basics & Beyond
AKM - 3Ds Max 2016 - Modeling
AKM - 3Ds Max 2016 - Unwrapping
AKM - Substance Painter - Texturing
AKM - Marmoset - Renders
Software used:
3Ds Max 2016, Photoshop, Substance Painter and Marmoset Toolbag 2.