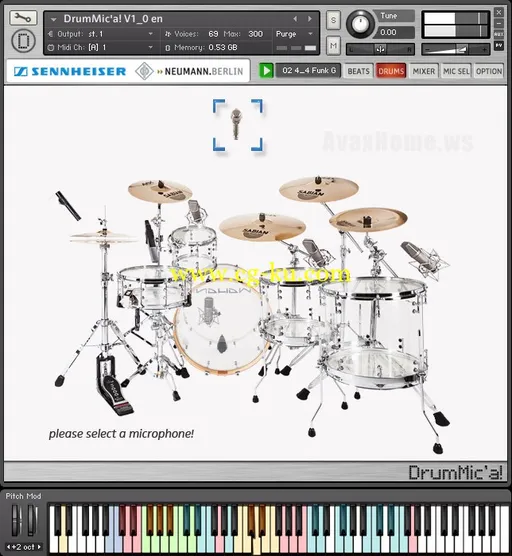 Sennheiser DrumMic'a KONTAKT
Original Iso: 4.71 Gb
DrumMic'a! is a virtual instrument for Ni Kontakt 5, it contains more than 9 GB of data, nearly 13,000 24-bit samples. DrumMic'a should provide a more natural feeling as close as possible to a human player, depending on velocity and position with up to 25 velocity layers. The mixer has mic's for snare, each of the 3 toms, HH and an overhead for cymbals (2 crashes and a china). 1064 midi grooves and fills included.
The library is free for now and can be downloaded from the official site de-de.sennheiser.com/service-support/drummica, though it needs to be activated with the activation code via ni service center and registering on the site. Of course you can use it with
Kontakt 5.1.0 or higher Unlocked
without activation as any other kontakt library.