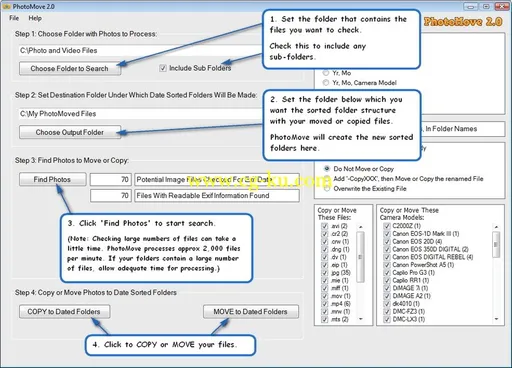 PhotoMove 2.5.2.0 Pro | 6 Mb
The original PhotoMove has been used by thousands of people to automatically find the original date taken of their photos and then move and sort the photos into folders based on that date.
PhotoMove 2 which was released about a year ago had all the features of the original version plus many more. Organizing photo and video files was never been easier.
Now PhotoMove 2.5 has been released. It adds more features and options. Many of these have been requested by users like yourself!
When you download your photos to your computer the file date is not necessarily the same as the date you took the photo. If you have a large number of files on your memory card with photos taken over many different days it can be a mess to try to organize the photos.
Home Page
-
http://www.mjbpix.com/