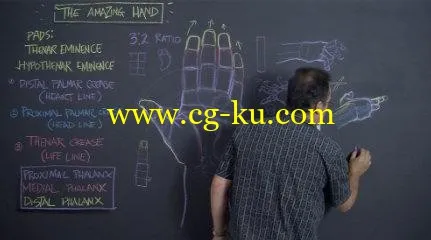 Uartsy - Artistic Anatomy - Draw Like The Old Masters
.MP4, AVC, 1900 kbps, 1024x576 | English, AAC, 160 kbps, 2 Ch | 20+ hours | 18 GB
Instructor: Rey Bustos
In order to draw or sculpt an accurate human figure, you need to understand each component of the skeletal and muscular systems, and how each interlocks on the body. Rey Bustos will walk you through the structure of each component and then give a demonstration of how to interpret the figure on paper. In this class, you will learn to draw every aspect of human anatomy, using live models and 2D reference images, and then you will learn how to apply those principles to any creature, whether it's a common dog or a fantastical creature you just made up!
The 5 most important lessons:
1. Understand then entire skeletal structure of the human body and how each bone interacts with each other.
2. Fully comprehend the muscles of the human anatomy and understand how they function.
3. Create inverted figures using constellation drawing and anatomy knowledge.
4. Fully understand the complexity of comparative anatomy.
5. Gain a solid understanding of how to draw human anatomy like the old masters.
More Info