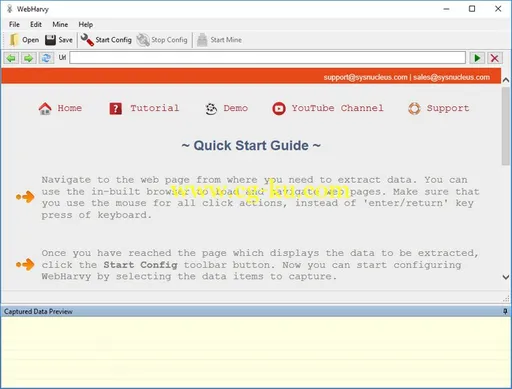 一个方便的应用,旨在使您可以自动从网页中提取数据,并保存在不同的格式提取内容。
SysNucleus WebHarvy 4.x | 3 Mb
WebHarvy is a handy application designed to enable you to automatically extract data from web pages and save the extracted content in different formats. With WebHarvy, capturing data from web pages is as easy as navigating to the pages which contain data and clicking on the data to be captured.
WebHarvy will intelligently identify patterns of data occurring in web pages. Using WebHarvy, you can extract data such as product catalogues or search results from a variety of websites which fall in to different categories like Real Estate, Ecommerce, Academic Research, Entertainment, Technology etc.
The data extracted from web pages can be saved in a variety of formats. Often web pages display data such as search results in multiple pages. WebHarvy can automatically crawl and extract data from multiple pages.
Home Page
-
http://www.webharvy.com