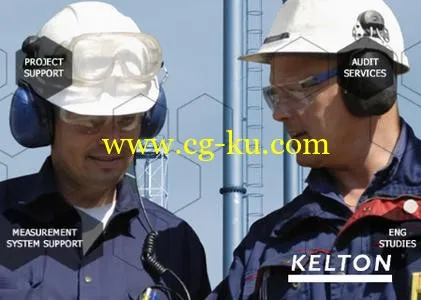 Kelton Engineering FLOCALC.net 1.7.2 | 121.4 mb
Kelton Engineering has presented 1.7.2 version of FLOCALC.net, is standard calculation package contains the most comprehensive set of calculations available to flow measurement engineers.
FLOCALC.net is the KELTON calculation package containing the most comprehensive set of calculations available to flow measurement engineers.
FLOCALC.net can be provided as part of an FM²P.net system or as a stand-alone application. With the inclusion of FloXL.net as standard the full range of calculations can now be used from within Microsoft Excel.
The application is based on a true understanding of the complexities of flow measurement and its central importance to operators and design engineers by providing fast, accurate and reliable results.
FLOCALC.net calculations are constructed using a common interface which allows the selection of calculation options, engineering units and resolution to obtain digit agreement to give confidence in the calculation being validated.
Features:
- Vast library of traceable calculations
- Based on industry standards
- Excel 2010 compatible
- FM²P.net compatible
- Current and historical standards included
- Calculations verified by separate independent and proven software
- Save, retrieve and export results
- Print calculation reports
Version 1.7.2 - Released 20 September 2016
- Density was added as an output to F057 IAWPS-IF97/2007 - Steam Tables.
- F023 API Density Referral 1980-86 was enhanced. The option for calculating compressibility factors using US Customary units in addition to Metric units was included (MPMS 11.2.1 and 11.2.2 in addition to MPMS 11.2.1M and 11.2.2M).
About Kelton Engineering
Kelton is an independent company specialising in measurement consultancy, auditing, training and the provision of specialist software. Kelton is an Investor in People.
Founded in 1991, KELTON employs more than 30 consultants with over 500 man years of experience in the management, operation and maintenance of flow measurement systems and an outstanding reputation in the industry. UKAS accreditation supports the consultancy services with the scope encompassing the certification of Hydrocarbon Measurement and Allocation Systems.
Product:
Kelton Engineering FLOCALC.net
Version:
1.7.2
Supported Architectures:
32bit / 64bit
Website Home Page :
http://www.kelton.co.uk
Language:
english
System Requirements:
PC
Supported Operating Systems:
Windows 7even / 8.x / 10
Size:
121.4 mb