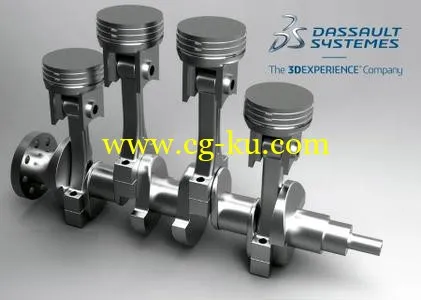 DS Catia-Delmia-Enovia V5-6R2017 SP3 HF001 | 106.2 mb
Dassault Systemes, a leader in PLM and 3D solutions, and software innovator, has released an update (HF001) to DS CATIA/DELMIA/ENOVIA V5-6R2017 SP3. A Hot-Fix is a software maintenance package containing a small number of code fixes, designed to fix a small number of critical problems.
A Hot-Fix enables a customer to receive fixes for urgent problems, without having to wait for the next service pack. Unlike the General Availability (GA) and Service Pack (SP) levels, which are scheduled, periodic releases, Hot-Fix releases are not periodically scheduled.
Simply requesting a Hot-Fix does not automatically guarantee that the customer will receive it: all Hot-Fix requests first must be approved and accepted by Dassault Systemes prior to delivery.
Furthermore, a Hot-Fix may contain fixes related to problems reported earlier by different customers. All the files included in the Hot-Fix will nevertheless be installed.
About Dassault Systemes.
As a world leader in 3D and Product Lifecycle Management (PLM) solutions, Dassault Systemes brings value to more than 130,000 customers in 80 countries. A pioneer in the 3D software market since 1981, Dassault Systemes applications provide a 3D vision of the entire lifecycle of products from conception to maintenance to recycling. The Dassault Systemes portfolio consists of CATIA for designing the virtual product - SolidWorks for 3D mechanical design - DELMIA for virtual production - SIMULIA for virtual testing - ENOVIA for global collaborative lifecycle management, EXALEAD for search-based applications and 3DVIA for online 3D lifelike experiences
Product:
DS Catia-Delmia-Enovia
Version:
V5-6R2017 SP3 HF001 Update
Supported Architectures:
x64
Website Home Page :
http://www.3ds.com
Language:
multilanguage
System Requirements:
PC
Supported Operating Systems:
Windows7even SP1 and above
Software Prerequisites:
DS CATIA-DELMIA-ENOVIA V5R27 SP3
Size:
116.2 mb
Please note:
To install them you need DS CATIA-DELMIA-ENOVIA V5R27 with corresponding Service-Pack to be preinstalled!