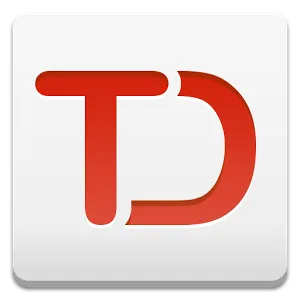 Todoist是一款简洁的GTD日程管理应用,操作简单,配合网站使用功能强大。
Todoist: To-Do List, Task List 2.1.3
Doist | December 4, 2013 | Productivity | Android | .apk | 5.72 Mb
The perfect to-do list app is there wherever you need it: on your Android phone, Android tablet, desktop, browser, Gmail, and more. Join over 900,000 loyal users who are getting things done with Todoist – the leading todo list and personal task manager for Android! Featured by TechCrunch, New York Times, Lifehacker, ReadWriteWeb, Phandroid, Android Police, and many others, Todoist works wonderfully across all your devices and platforms (mobile, desktop, web browser and e-mail) so you can boost your productivity and do more each day.
With Todoist's powerful free app, you get the best task management experience available on Android:
• Synchronize your tasks across all your devices!
• Save your todo list to the cloud
• Add and manage unlimited tasks and sub-tasks
• Get organized with powerful features such as due dates, recurring dates, sub-tasks, task priorities, and colored projects
• Organize tasks into projects and sub-projects
• Access your task manager while being offline
• Leverage amazing widgets, actionable notifications, and advanced settings
Todoist gives you a suite of productivity tools in a very elegant, stylish and simple package. Those on Android 4.0 and higher will especially fall in love. — Phandroid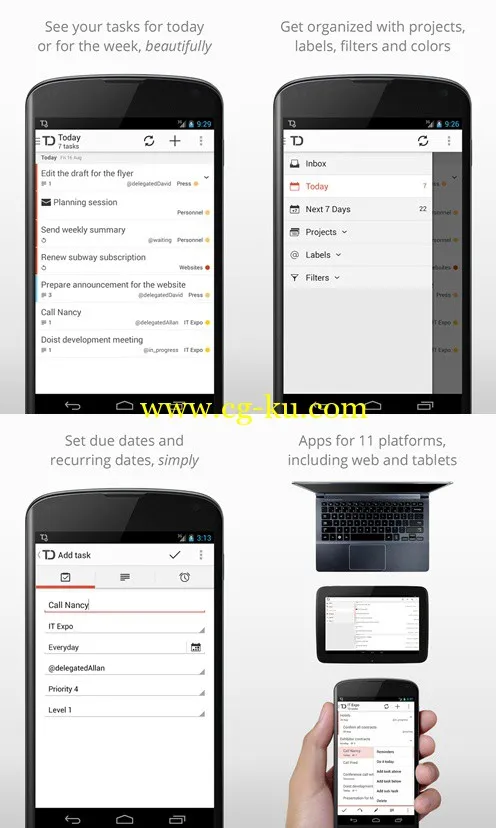 What's New
2.1.3:
Various bug fixes
2.1:
' Android KitKat support
' Google Now support
' DashClock widget support
Additional information
Updated December 4, 2013
Size 5.7M
Current Version 2.1.3
Requires Android 2.2 and up
Content Rating Everyone