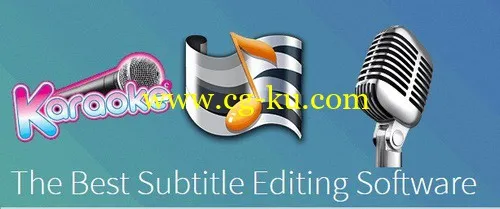 Sayatoo SubtitleMaker
允许您录制歌词并将其保存到KAX或AVI文件,可以在各种视频编辑器中处理。
导入歌词和音轨
该界面具有黑色主题,可以更改为更浅或蓝色的版本。 首先,您可以加载包含特定歌曲的歌词的TXT或LRC文件。 您可以在应用程序中手动编写它们,但是导入它们可以节省大量的时间和精力。
然后,您可以加载录制歌词的歌曲,使您可以在录制字幕时播放。 这样,它们可以与音轨完美同步。 此外,您可以设置演员,并确定他们的名字是否应显示在输出视频文件
Sayatoo SubtitleMaker 2.2.0.2916 | 57 Mb
The Best Subtitle Editing Software For Karaoke - Make it easy for you to create professional karaoke video. If you are looking for a simple way to create video subtitles for your karaoke songs, you can benefit from Sayatoo SubtitleMaker.
Sayatoo SubtitleMaker is a professional video subtitle editing software. The intuitive user interface, rich parameter settings and diverse module plugins, can quickly and accurately produce high-quality and professional video subtitles.
You can modify the font type, color and style, apply a shadow effect, as well as slant or rotate the text. It is also possible to add multiple types of transitions between lines and specify which effect should be used to animate the lyrics. Additionally, this application allows you to insert various types of signal indicators, consisting of a volume icon or a custom image file.
The output files can be supported by most of the popular video editing software (e.g. Corel VideoStudio, Adobe Premiere, Adobe After Effects, Canopus Edius, Sony Vegas).
What's New in Sayatoo SubtitleMaker 2:
- Support WinXP/Win7/Win8/Win10.
- Support 32/64 Bit System.
- Fast Render Engine
- High-Quality Output.
- Abundant Modules&Plugins.
Also includes support for the following host applications:
- Corel VideoStudio
- Adobe Premiere
- Canopus Edius
- Vegas Pro
- Or it's capable of working standalone.
System Requirements:
- Microsoft Windows XP, Vista, Windows 7, Windows 8, Windows 8.1 and Windows 10 (32 or 64-bit)
Home Page
-
http://en.sayatoosoft.com/index_en.html
#