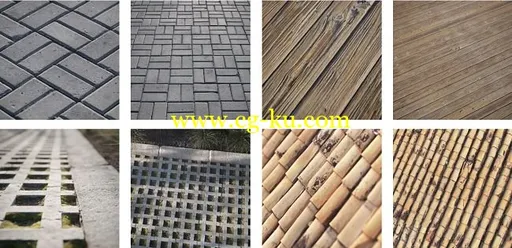 Friendly Shade – Premiere Bundle
Info:
The highest resolution scanned surfaces from texturing master Sebastian Zapata are finally here! With resolutions up to 32000 pixels wide, for the first time you have complete creative control enabling you to zoom into macro levels and retain true real world detail.
The world is big, and so are Friendly Shade textures! The Premiere Bundle features scans from all over the world. From the mountains of Machu Picchu and the cities of Colombia, the beaches of Florida and the streets of Serbia, We don't leave aside any awesome texture that will elevate your project to the next level.
27 Textures
Bare Concrete 6k.zip
Bricks 01 6k.zip
Bricks 02 12k.zip
Cobblestone Floor 01 6k.zip
Cobblestone Floor 02 6k.zip
Cobblestone Floor 03 12k.zip
Cobblestone Floor 04 12k.zip
Cobblestone Wall 01 10k.zip
Cobblestone Wall 02 5k.zip
Concrete Plates 01 12k.zip
Concrete Plates 02 12k.zip
Cracked Asphalt 8k.zip
Cracked Concrete Road 16k.zip
Herringbone Pavement 01 10k.zip
Manhole Cover 01 6k.zip
Medieval Brick Wall 6k.zip
Pavement Blocks 6k.zip
Pine Tree Bark 6k.zip
Road Asphalt 6k.zip
Road Stripes White 16k.zip
Road Stripes Yellow 16k.zip
Roofing 5k.zip
Sand 01 12k.zip
Sidewalk 01 6k.zip
Sloppy Blocks 01 6k.zip
Terracotta Tiles 01 6k.zip
Wood Planks 01 12k.zip
Password/解压密码
-0daydown